BeastWire™ Mesh Partitions
Secure. Durable. Versatile.
Discover the exceptional capabilities of BeastWire™ Mesh Partitions, the ultimate solution for industrial security and organization. Built to withstand demanding environments, BeastWire™ Mesh Partitions offer unmatched strength and durability. With their robust welded wire mesh construction and customizable options, these partitions provide a versatile solution for creating secure and controlled spaces within your facility. Whether you need to separate machinery, safeguard valuable inventory, or control access to sensitive areas, BeastWire™ Mesh Partitions deliver reliable protection while maintaining visibility and airflow. Experience the power of BeastWire™ Partitions and elevate your industrial security to new heights.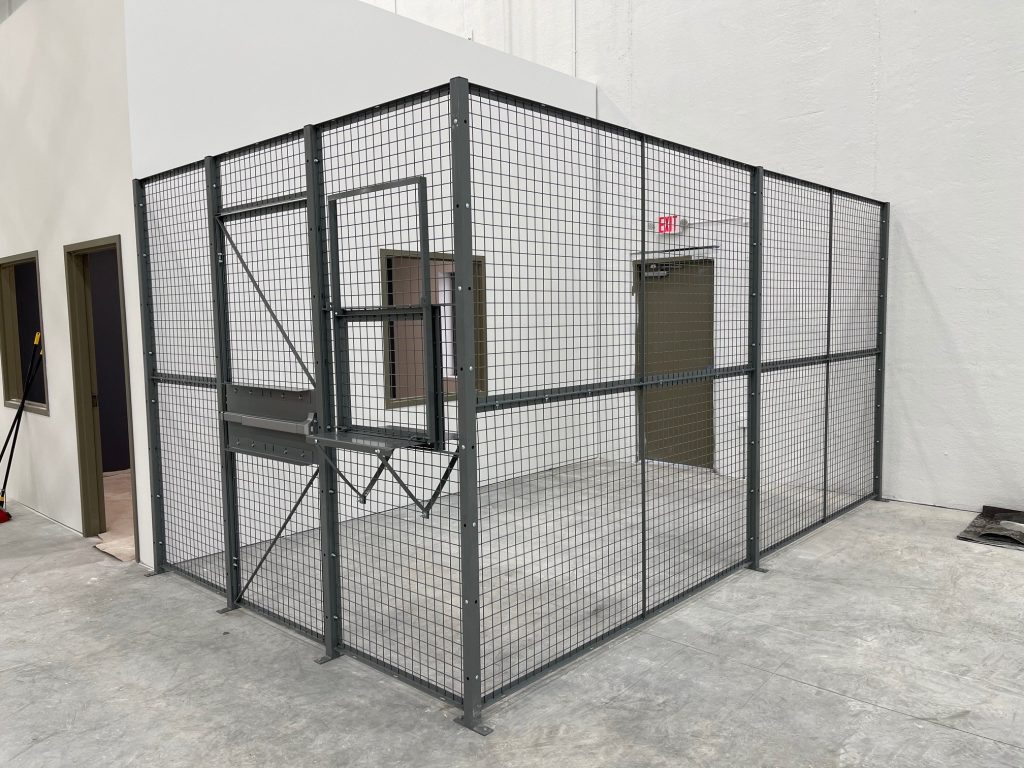 BeastWire™ Mesh Partition Features
Experience the ultimate in security and flexibility with BeastWire™ Partitions. Our versatile partitioning system is designed to meet a wide range of needs in various industrial settings. Discover the features and benefits that make BeastWire™ Partitions the ideal choice for safeguarding your assets and creating secure, organized spaces.
Choose from 2" square (standard), 1½" diamond, 1" square, ½" square, expanded metal, or sheet metal
Available in 6', 7', 8', and custom heights to suit your specific needs
Swing and slide doors with various locking and interlock options to enhance accessibility and security
Built with a rugged and sturdy structural framework to withstand industrial environments
Compliance with Safety Standards
Conforms to ANSI B11.9 and RIA TR R15.406-2014 standards, ensuring safety and regulatory compliance
BeastWire™ Mesh Partitions Benefits
With a focus on strength, flexibility, and ease of installation, BeastWire™ Mesh Guarding provides a reliable and efficient solution for creating safe and secure enclosures.
Unrivaled Strength & Durability
BeastWire™ Wire Mesh Partitions boast fully welded 10-gauge or 6-gauge wire construction for superior strength and stability.
Flexible Design
BeastWire™ Partitions offer a universal design for easy panel and post stacking, accommodating customizations like XL doors, automatic door closers, tamper-proof hardware, and heights up to 40'.
Effortless Installation
Enjoy a hassle-free experience with interchangeable posts and panels, reversible gates, and the flexibility to switch between lock setups. Wire mesh cage panels stack between universal posts, guaranteeing a secure, straightforward installation with clean field cuts.
Click To Quote
Design wire mesh panel enclosures effortlessly with our 3D Configurator, BeastBuilder, and receive fast quotes with approval drawings, bills of materials, material pricing, and freight estimates.
Reliable
Backed by an unrivaled 10-year warranty, BeastWire™ Partitions and security cage panels offer long-lasting reliability for your security needs.
BeastWire™ Mesh Partition Resources & Downloads
BeastWire™ Mesh Partition Applications
BeastWire™ Mesh Partition Case Studies
Discover real-world success stories showcasing the effectiveness of BeastWire™ wire cage panels and partitions in a range of industrial settings through our compelling case studies.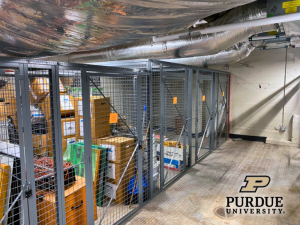 The Situation As the building approached its 100-year anniversary, the Purdue Memorial Union underwent a renovation with the goal of modernizing the space while preserving
Read More »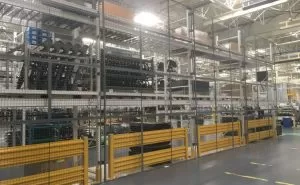 OVERVIEW One US automotive company learned the hard way a cheaper alternative to safety isn't always the best solution. They thought by installing a mesh
Read More »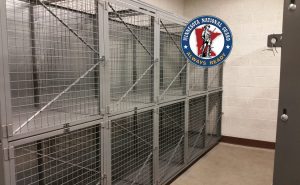 OVERVIEW In 2015, SpaceGuard Products submitted a quote to a dealer for a locker project with the MN National Guard Armory. The project was for
Read More »
BeastWire™ Mesh Partition Blogs
Explore our collection of informative blogs covering various topics related to BeastWire™ partitions, offering valuable insights and tips for optimizing the use of wire mesh cage panels in industrial applications.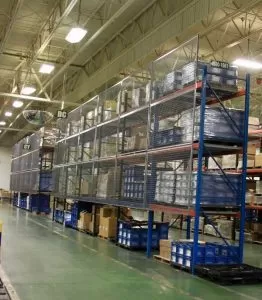 Warehouse safety is paramount for businesses that handle large quantities of inventory on pallet racks. Pallet rack backing is a safety solution that is available
Read More »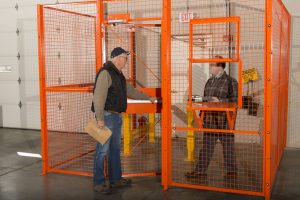 Machine guarding is an essential safety measure that helps protect workers from potential hazards associated with machinery and equipment. In industrial settings, choosing the right
Read More »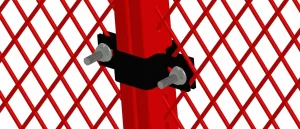 By now, you have probably seen or heard of the FordLogan Colonel Clamp, either online or on social media. And you are asking yourself, what
Read More »
Still not sure which partition system is right for you?