Machine guarding is a critical aspect of industrial safety, protecting both personnel and machinery from potential hazards in manufacturing and industrial environments. At SpaceGuard Products, we understand the importance of creating a safe and secure workspace, which is why we offer a comprehensive range of machine guarding solutions tailored to your specific needs.
Our machine guarding products are designed with precision and durability in mind, ensuring that your equipment operates safely and efficiently while reducing the risk of accidents and injuries. From customizable guarding systems to versatile panels and components, SpaceGuard Products is your trusted partner for achieving a safer and more productive work environment.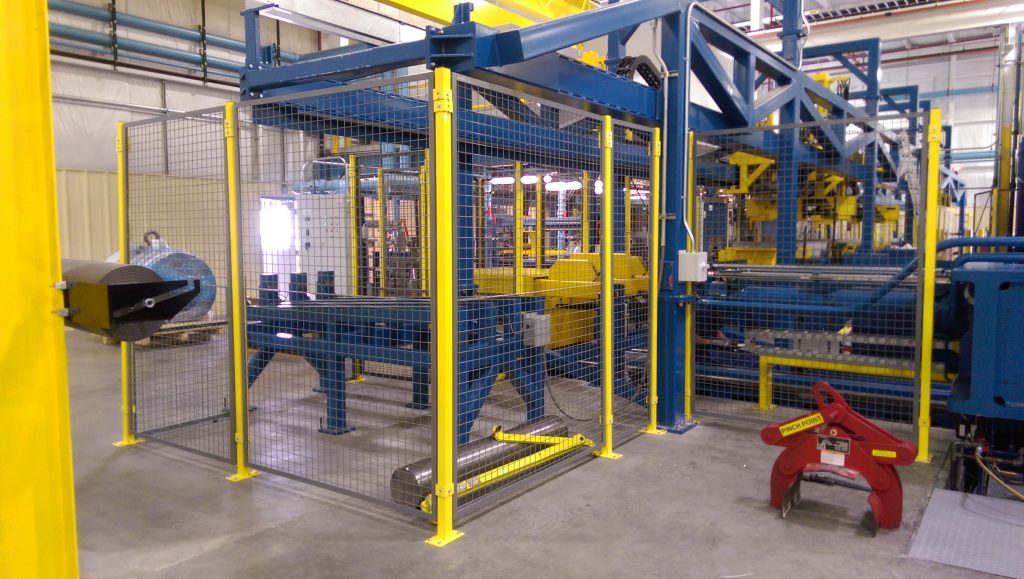 Machine Guarding Features
Customizable Designs
Our machine guarding solutions are highly customizable to meet the unique requirements of your equipment and workspace. Whether you need a simple perimeter guard or a complex, multi-panel configuration, our products can be tailored to fit your needs.
Durable Construction
SpaceGuard's machine guarding features robust construction, including heavy-gauge wire mesh panels and sturdy frame components. This ensures long-lasting performance and protection for your machinery.
Visibility and Ventilation
Our wire mesh design provides excellent visibility, allowing operators to monitor machinery while keeping them safe. Additionally, it offers ventilation, preventing overheating and promoting a comfortable work environment.
Quick Installation
SpaceGuard's machine guarding systems are designed for easy and efficient installation. This means less downtime and disruption to your operations during setup.
Machine Guarding Benefits
Enhanced Safety
Protect your workforce from moving parts, sparks, and other potential hazards with our machine guarding solutions. By creating a safe distance between personnel and machinery, accidents and injuries are significantly reduced.
Compliance Assurance
Our machine guarding products are designed to meet industry safety standards and regulations. By implementing our solutions, you can ensure compliance with safety guidelines, avoiding costly fines and penalties.
Increased Productivity
A safe work environment leads to increased productivity. With SpaceGuard's machine guarding, your employees can focus on their tasks with confidence, knowing that they are protected from harm.
Equipment Longevity
Protect your valuable machinery from damage caused by collisions, tampering, or debris. SpaceGuard's guarding solutions extend the lifespan of your equipment, reducing maintenance costs.
Machine Guarding Product Range
Machine Guarding Case Studies
Explore our machine guarding case studies to gain valuable insights into how SpaceGuard Products has partnered with different facilities to implement effective machine guarding solutions. These real-world examples showcase how our products have enhanced safety, improved productivity, and ensured compliance.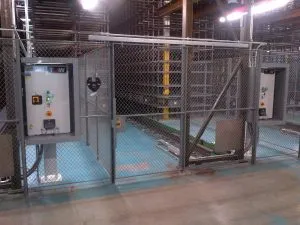 THE CHALLENGE An International leader in Automated Storage and Retrieval Systems (ASRS) needed a woven wire protective guarding technology for a large custom system. The
Read More »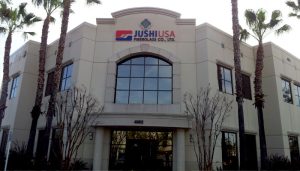 Overview Jushi, one of the largest fiberglass manufacturers in the world, recently opened an 800,000 sq. ft. plant in Columbia, South Carolina—likewise, one of the
Read More »
Stay informed and inspired with our collection of informative and engaging blogs on machine guarding. Our articles provide valuable insights, expert advice, and the latest trends in machine guarding solutions. Dive into our blog articles to discover how you can further enhance safety and productivity in your facility.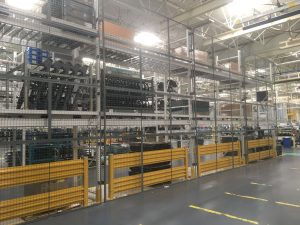 Machine guarding is necessary for any business that utilizes machinery with moving parts, such as manufacturing facilities, industrial plants, warehouses, construction sites, and any other
Read More »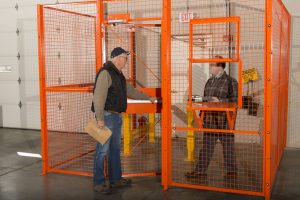 Machine guarding is an essential safety measure that helps protect workers from potential hazards associated with machinery and equipment. In industrial settings, choosing the right
Read More »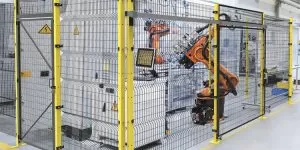 SpaceGuard Products knows the importance of machine guarding to businesses large and small. In this blog, we will explore the importance of machine guarding and
Read More »
Need more information? Ready to get started?
Contact us today to see how we can help your project be a success!