Evidence & Security Enclosures
SpaceGuard's BeastWire™ and FordLogan partitions provide adaptable solutions for creating effective Evidence & Security Enclosures. These versatile enclosures are trusted in a wide range of applications, including police departments, fire departments, USPS sortation facilities, National Guard Armories, prisons, detainment facilities, and military bases across the globe. With the capability to use various mesh types and patterns, we ensure a seamless match with existing specifications, offering robust security and protection.
Evidence & Security Enclosure Features
Diverse Mesh Options
SpaceGuard's enclosures can be tailored to match specific requirements with a variety of mesh types and patterns. This ensures compatibility with existing specifications and enhances security.
Tailored Configurations
Our enclosures are highly customizable, allowing for the creation of tailored solutions that fit unique spaces and security needs. This adaptability ensures maximum effectiveness.
Rigid Construction
BeastWire™ and FordLogan partitions are constructed to endure the demands of high-security environments. Their sturdy build guarantees long-lasting reliability, even in the most challenging settings.
Secure Access
We offer multiple options for controlled access, including various locking mechanisms and entry points. This guarantees that only authorized personnel can access enclosed areas.
Evidence & Security Enclosure Benefits
Asset Protection
SpaceGuard's enclosures are designed to protect valuable assets and evidence. Whether it's equipment, documents, or sensitive materials, our solutions provide a secure environment.
Security Assurance
Our enclosures meet the stringent security requirements of police departments, military bases, and other critical facilities. You can trust our systems to maintain the highest levels of security.
Proven Reliability
BeastWire™ and FordLogan partitions are trusted by organizations worldwide for their proven reliability and robust construction, providing peace of mind in critical security applications.
Evidence & Security Enclosure Product Range
Evidence & Security Enclosure Case Studies
Explore our case studies to see how our partitions have effectively created secure Evidence & Security Enclosures for various organizations. Learn how our adaptable solutions have safeguarded assets and maintained the integrity of critical environments.
Evidence & Security Enclosure Blogs
Stay informed and gain insights into the latest trends and best practices in creating Evidence & Security Enclosures with our informative blog articles. Discover how our partitions can enhance security in your organization by providing flexible and reliable solutions.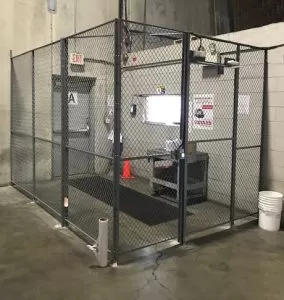 Today's business environment is moving faster than ever. Operational safety and security requirements are constantly evolving and are challenging to sustain. With SpaceGuard Products, you
Read More »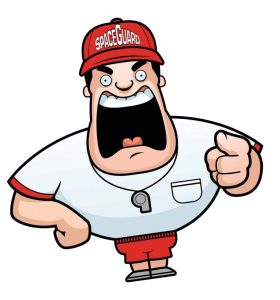 You sold a cage to a company requiring extra security due to the requirements of institutions like DEA, Homeland Security, Military, or a Police Department.
Read More »
Need more information? Ready to get started?
Contact us today to see how we can help your project be a success!