SpaceGuard Products is proud to offer a wide range of versatile Military Storage Solutions tailored to meet the specific demands of government, military, and school projects. Our modular mesh guarding systems are designed to safeguard military equipment, personnel, and assets effectively. From small tool cribs to extensive military bases, our solutions offer the flexibility and security required for various applications.
Military Storage Features
Modular Design
Our mesh partitions and lockers feature a modular design, making them suitable for projects of any size, from tool cribs at State Department of Transportation facilities to extensive installations in Armed Force Reserve Centers.
Versatile Applications
Our solutions cater to a broad spectrum of military storage needs, including TA-50 Military Wardrobe and Gear Lockers, Unit Storage Cages, Arms Vaults, Temporary Holding Cells, Evidence Lock-up, Sports Equipment Storage Cages, Tool Cribs, Duffel Bag Storage Cages, Supply Room Storage/Barriers, and Motor Pool Enclosures.
Mesh Customization
Our systems can be customized to match specific mesh types and patterns, ensuring seamless integration into existing specifications, regardless of the requirement.
Military Storage Benefits
Enhanced Security
Our mesh guarding systems provide robust security, protecting military equipment, supplies, and sensitive information from unauthorized access or theft.
Versatility
Whether you need to secure sensitive equipment or store sports gear, our solutions offer the adaptability to meet various military storage needs.
Compliance
Our products meet the stringent requirements of military applications, ensuring compliance with security and safety standards.
Military Storage Product Range
Military Storage Case Studies
Explore how SpaceGuard Products has partnered with military facilities worldwide to implement effective storage solutions that enhance security and optimize storage operations.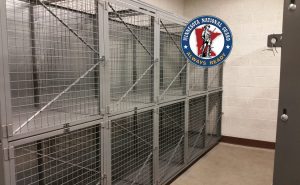 OVERVIEW In 2015, SpaceGuard Products submitted a quote to a dealer for a locker project with the MN National Guard Armory. The project was for
Read More »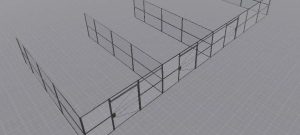 Representatives of Robinson Steel Company and SpaceGuard Products worked together to collectively supply wire mesh caging to the Marine Coatings and Corrosion Facility within the
Read More »
Stay informed about the latest trends, best practices, and innovative solutions in military storage through our informative blog articles. We delve into topics ranging from security strategies to equipment storage solutions, offering valuable insights for military professionals.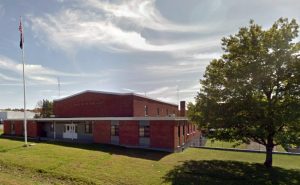 Overview When dealing with firearms, security is paramount. Safely stored weapons are under lock and key. However, for the men and women serving at the
Read More »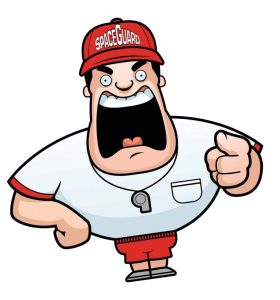 You sold a cage to a company requiring extra security due to the requirements of institutions like DEA, Homeland Security, Military, or a Police Department.
Read More »
Need more information? Ready to get started?
Contact us today to see how we can help your project be a success!