Government, Law Enforcement, and Military Facility Safety Products
Top-Quality Safety and Security Solutions
When it comes to government and military applications, wire mesh partitions, lockers, and other safety products offer versatile, customizable solutions. Whether it's a small tool crib at the State's Department of Transportation or extensive cages at an Armed Force reserve center, our modular products fit all project sizes.
In government facilities, including schools, police, fire, FAA, TSA, and DOT, our solutions find applications in inventory management, equipment control cages, and infill panel screens. For military applications, our cages safeguard aircraft and personnel by limiting unauthorized access.
Like government and military facilities, law enforcement needs to secure and controlled access, compliance with regulations and standards, and safe and organized, customized product solutions.
Benefits of Government, Military, and Law Enforcement Facility Safety Products
Government and Military Facility Safety Product Applications
Manufacturing Safety Product Case Studies
Explore our collection of compelling case studies showcasing real-world examples of how SpaceGuard Products has provided innovative security solutions to the manufacturing industry, enabling businesses to enhance safety, streamline operations, and protect valuable assets.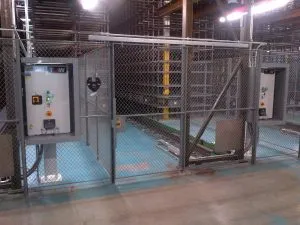 THE CHALLENGE An International leader in Automated Storage and Retrieval Systems (ASRS) needed a woven wire protective guarding technology for a large custom system. The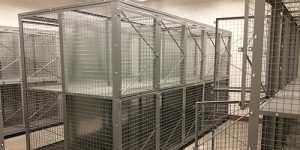 ATTENTION PLEASE! It's time for another round of (drum roll) SpaceGuard's Case Study Game Show! Most people are aware our Wire Mesh Storage Lockers are
Manufacturing Safety Product Blogs
Discover a wealth of insightful blogs offering valuable industry knowledge, trends, and best practices specifically tailored to the manufacturing sector, empowering you to stay ahead in a competitive market.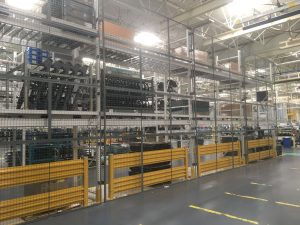 Machine guarding is necessary for any business that utilizes machinery with moving parts, such as manufacturing facilities, industrial plants, warehouses, construction sites, and any other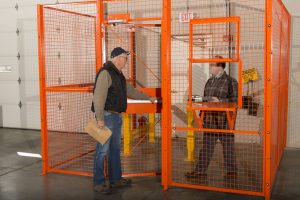 Machine guarding is an essential safety measure that helps protect workers from potential hazards associated with machinery and equipment. In industrial settings, choosing the right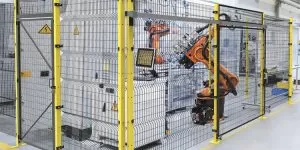 SpaceGuard Products knows the importance of machine guarding to businesses large and small. In this blog, we will explore the importance of machine guarding and
Need more information? Ready to get started?
Contact us today to see how we can help your project be a success!