Durability, Versatility, Performance
FordLogan Lockers are more than just storage solutions; they epitomize durability, versatility, and intelligent design. Whether you require secure storage for personal items, uniforms, or equipment, our locker systems deliver. Committed to robust construction, functional adaptability, and ease of assembly, FordLogan Lockers are primed to meet the demands of contemporary workplaces. Choose from diverse configurations and sizes to create a locker system tailored to your precise requirements. Supported by a one-year warranty, FordLogan Lockers offer both peace of mind and the top-tier performance your facility demands. Discover the difference garnered from over half a century of expertise in crafting storage solutions for industries like yours.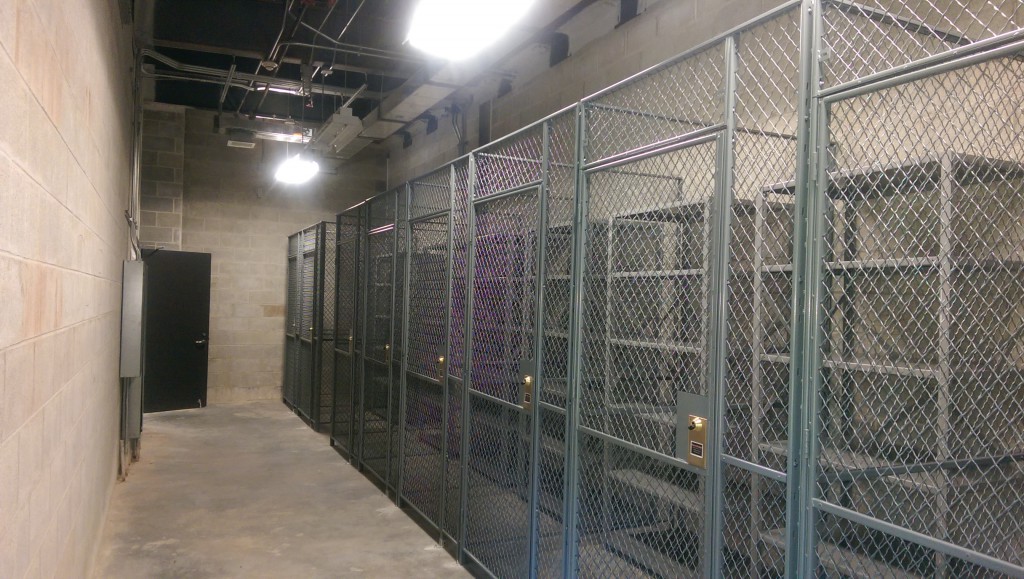 FordLogan Locker Features
Discover the versatile and durable storage solutions offered by FordLogan Locker Cages. With a range of features designed to meet your storage needs, these lockers provide security and customization in various sizes and configurations.
FordLogan lockers are built with a versatile single-tier locker cage design using a post and panel system, offering durability, functionality, and some customization options. Whether you need small or large locker sizes, these cages can accommodate.
These lockers feature a 10-gauge 1½" woven wire diamond mesh, ensuring sturdiness and security.
Locker doors are swing-specific and can use either a padlock hasp or mortice keyed lock for added security.
The locker cage design offers door options that meet ADA specifications, ensuring accessibility for all users.
Ceiling panels are available when required, enhancing the cage's structural integrity and security.
FordLogan Locker Benefits
Unlock the potential of FordLogan Locker Cages, where innovation in design, materials, and adaptability ensures a reliable storage solution.
Ease of Assembly
FordLogan lockers are prefabricated with straightforward hardware, enabling quick and hassle-free assembly without the need for cutting or drilling.
Durability
Featuring fully framed clinched panel construction with carriage bolt connections, these lockers are built to last and provide a solid storage solution.
Modular Flexibility
The modular design allows for easy reconfiguration of units or entire layouts as storage needs evolve.
Height and Size Options
Available in 6, 7, and 8-foot heights, as well as various unit sizes, these locker cages offer flexibility to suit your specific storage requirements.
Reliability
Backed by a 1-year warranty, FordLogan lockers provide peace of mind regarding their quality and longevity.
FordLogan Lockers Resources & Downloads
FordLogan Lockers Applications
FordLogan Lockers Case Studies
Explore Real-World Success Stories: Discover how organizations across various industries have leveraged the durability, functionality, and security of FordLogan lockers to meet their unique storage needs.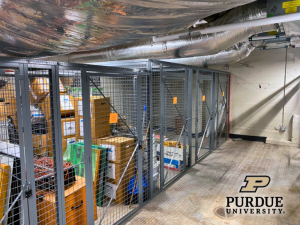 The Situation As the building approached its 100-year anniversary, the Purdue Memorial Union underwent a renovation with the goal of modernizing the space while preserving
Read More »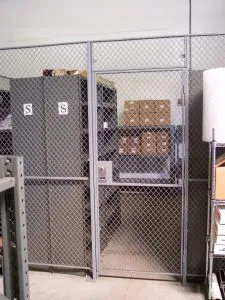 THE SITUATION A nationally recognized hospital in Chicago saved outdated patient information in their "storage area"—also referred to as their basement. With multiple doors leading
Read More »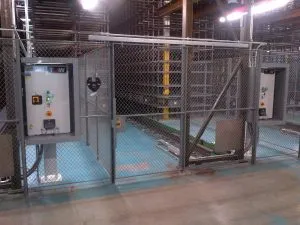 THE CHALLENGE An International leader in Automated Storage and Retrieval Systems (ASRS) needed a woven wire protective guarding technology for a large custom system. The
Read More »
Stay Informed and Gain Insights: Dive deeper into the world of FordLogan lockers with our informative and engaging blog posts, offering valuable tips, industry trends, and expert advice on maximizing the efficiency and utility of your storage solutions.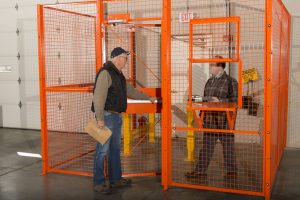 Machine guarding is an essential safety measure that helps protect workers from potential hazards associated with machinery and equipment. In industrial settings, choosing the right
Read More »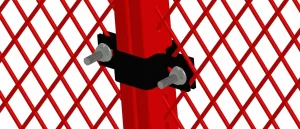 By now, you have probably seen or heard of the FordLogan Colonel Clamp, either online or on social media. And you are asking yourself, what
Read More »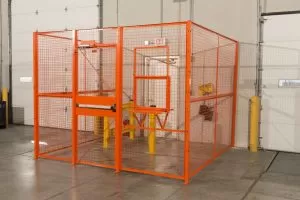 At SpaceGuard Products, we're always focused on the safety of your facility. Our FordLogan and BeastWire Driver Access Cages are a simple solution that allow
Read More »
Still not sure what locker is right for you?