Strengthen Your Pallet Racks
Protecting your rack against side impact, the Centurion™ Row Guard is a preventative solution to replace the traditional, industry standard end of row guards. It protects and repairs both front and rear uprights. Gain back valuable square footage in your facility! Custom made to fit your size of racking.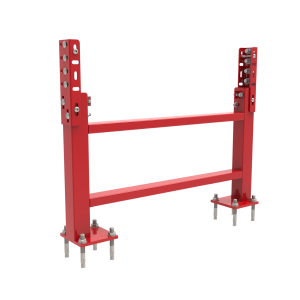 Centurion™ Row Guard Features
Explore the exceptional features and functionalities of Centurion™ Row Guard, engineered to provide effective and efficient solutions for repairing and reinforcing damaged pallet racking systems.
Allows for precise adjustments and easy adaptation to hole patterns.
Provides unmatched strength and durability for rack repairs.
Choose between in-line and seismic options depending on your facility's needs.
Centurion™ Row Guard Benefits
Discover the numerous advantages and benefits of Centurion™ Pallet Rack Repair Kits, designed to enhance the structural integrity, longevity, and safety of your pallet racking system.
Minimizes Downtime
Our kits can be installed in under 45 minutes without the need to offload your rack.
No-Snag Side Connections
Centurion™ ensures that your pallets move smoothly in and out of the bay.
Innovative Compatibility
The Centurion™ Cuff revolutionizes compatibility by eliminating the necessity for in-field reaming, ensuring compatibility with 99% of uprights.
Centurion™ Low Guard Resources & Downloads
Centurion™ Low Guard Applications
Centurion™ Low Guard Case Studies
Discover real-world success stories of Centurion™ Pallet Rack Repair Kits in action through our collection of insightful case studies.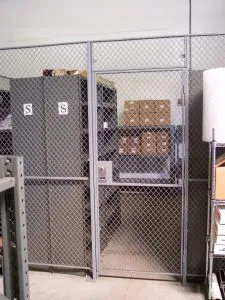 THE SITUATION A nationally recognized hospital in Chicago saved outdated patient information in their "storage area"—also referred to as their basement. With multiple doors leading
Read More »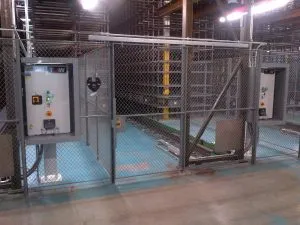 THE CHALLENGE An International leader in Automated Storage and Retrieval Systems (ASRS) needed a woven wire protective guarding technology for a large custom system. The
Read More »
OVERVIEW A local school in Seymour, IN, not too far from the SpaceGuard factory, needed help securing janitorial supplies. They wanted to keep everything in
Read More »
Centurion™ Low Guard Blogs
Explore our informative blog posts covering various topics related to Centurion™ Pallet Rack Repair Kits, providing valuable insights and practical tips for maximizing the efficiency and safety of your racking system.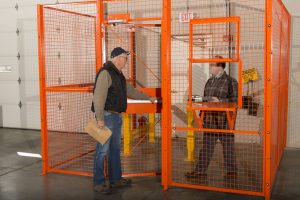 Machine guarding is an essential safety measure that helps protect workers from potential hazards associated with machinery and equipment. In industrial settings, choosing the right
Read More »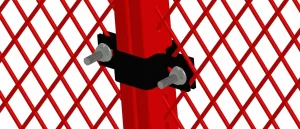 By now, you have probably seen or heard of the FordLogan Colonel Clamp, either online or on social media. And you are asking yourself, what
Read More »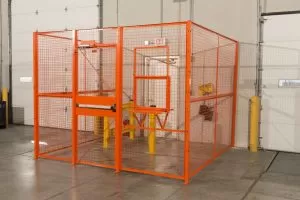 At SpaceGuard Products, we're always focused on the safety of your facility. Our FordLogan and BeastWire Driver Access Cages are a simple solution that allow
Read More »
Need more information? Ready to get started?
Contact us today to see how we can help your project be a success!