BeastWire™ machine Guarding

Enhanced Safety Solutions for Manufacturing
Discover the versatility of our BeastWire™ Automation Guarding solutions, designed to prioritize safety and flexibility. Our Standard BeastWire™ welded wire mesh offers installation flexibility, allowing placement within 17½" of danger lines, while smaller mesh sizes cater to space-constrained environments. With our BeastWire™ Mesh robotic work cells and security cages, featuring posts boasting a 2″ standard sweep space that exceeds RIA and Canadian standards, you can trust in our commitment to safety.
Safeguard high-hazard areas with our interlocked barrier guards, providing optimal personnel safety by enclosing robotics and automated equipment. Complemented by integrated safety interlock doors that automatically shut off upon opening, our solutions offer enhanced protection. For an extra layer of safety, consider incorporating presence sensing devices like light curtains into your setup. At SpaceGuard Products, we are dedicated to delivering reliable solutions that enhance the safety and efficiency of your machine and robotic guarding needs.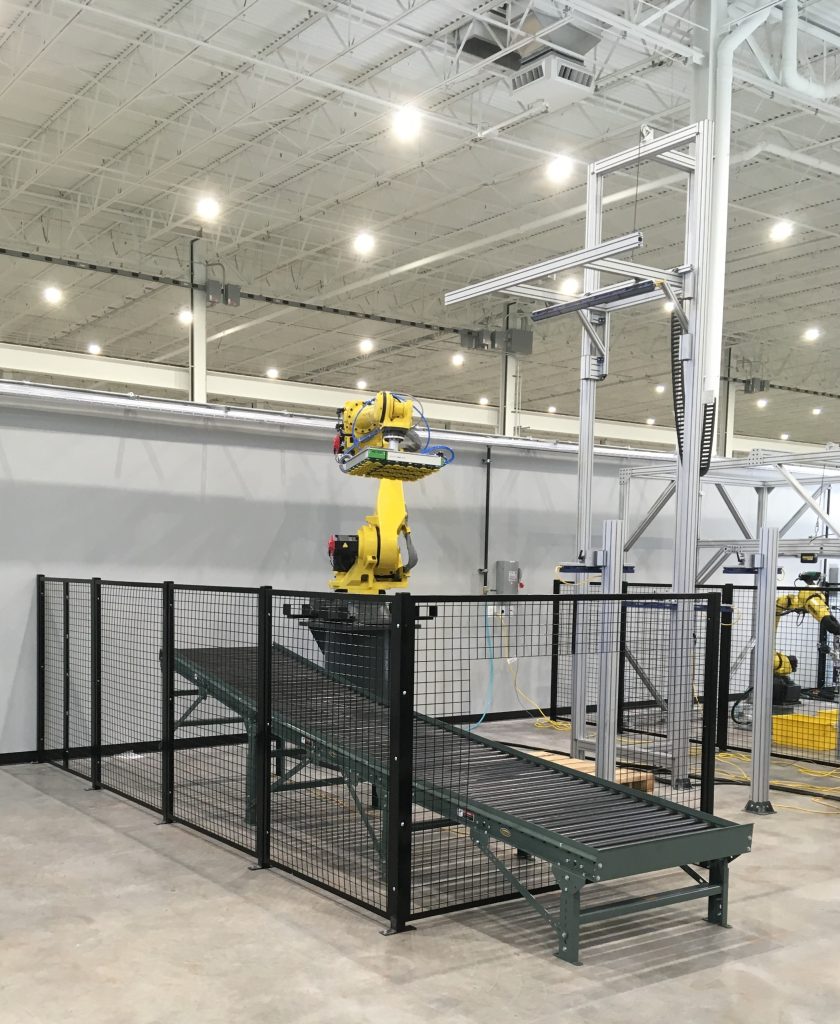 BeastWire™ machine Guarding Features
Elevate the protection of your valuable machinery and robotic assets with BeastWire™ Machine & Robotic Guarding. Our innovative guarding solutions offer a range of features designed to ensure the safety and security of your equipment, all while conforming to industry standards. Explore the key attributes that set our guarding system apart.
Choose from 2" square (standard), 1½" diamond, 1" square, ½" square, expanded metal, or sheet metal
Available in 6', 7', 8', and custom heights to suit your specific needs
Swing and slide doors with various locking and interlock options to enhance accessibility and security
Built with a rugged and sturdy structural framework to withstand industrial environments
Compliance with Safety Standards
Conforms to ANSI B11.9 and RIA TR R15.406-2014 standards, ensuring safety and regulatory compliance
BeastWire™ machine Guarding Benefits
With a focus on strength, flexibility, and ease of installation, BeastWire™ Mesh Guarding provides a reliable and efficient solution for creating safe and secure enclosures.
Unrivaled Strength & Durability
BeastWire™ Partitions boast fully welded 10-gauge or 6-gauge wire construction for superior strength and stability.
Flexible Design
BeastWire™ Partitions offer a universal design for easy panel and post stacking, accommodating customizations like XL doors, automatic door closers, tamper-proof hardware, and heights up to 40'.
Effortless Installation
Enjoy a hassle-free experience with interchangeable posts and panels, reversible gates, and the flexibility to switch between lock setups. Panels stack between universal posts, guaranteeing a secure, straightforward installation with clean field cuts.
Click To Quote
Design wire mesh enclosures effortlessly with our 3D Configurator, BeastBuilder, and receive fast quotes with approval drawings, bills of materials, material pricing, and freight estimates.
Reliable
Backed by an unrivaled 10-year warranty, BeastWire™ Partitions offer long-lasting reliability for your security needs.
BeastWire™ machine guarding Resources & Downloads
BeastWire™ machine guarding Videos
BeastWire™ machine Guarding Applications
BeastWire™ machine Guarding Case Studies
Unlock the potential of BeastWire™ Machine & Robotic Guarding with our collection of impactful case studies, showcasing real-world applications and the proven effectiveness of our innovative solutions.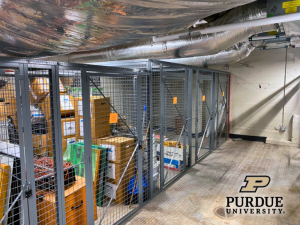 The Situation As the building approached its 100-year anniversary, the Purdue Memorial Union underwent a renovation with the goal of modernizing the space while preserving
Read More »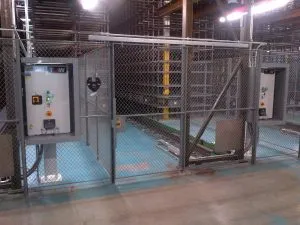 THE CHALLENGE An International leader in Automated Storage and Retrieval Systems (ASRS) needed a woven wire protective guarding technology for a large custom system. The
Read More »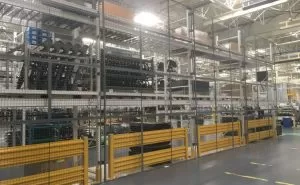 OVERVIEW One US automotive company learned the hard way a cheaper alternative to safety isn't always the best solution. They thought by installing a mesh
Read More »
BeastWire™ machine Guarding Blogs
Explore our informative and insightful blogs, dedicated to showcasing the latest trends, best practices, and industry insights related to BeastWire™ Machine & Robotic Guarding, empowering you with valuable knowledge for a safer and more efficient manufacturing environment.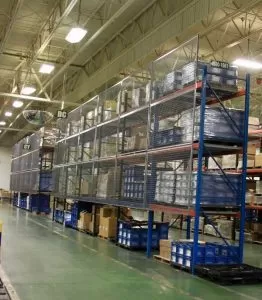 Warehouse safety is paramount for businesses that handle large quantities of inventory on pallet racks. Pallet rack backing is a safety solution that is available
Read More »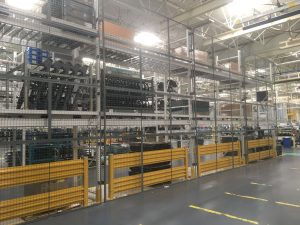 Machine guarding is necessary for any business that utilizes machinery with moving parts, such as manufacturing facilities, industrial plants, warehouses, construction sites, and any other
Read More »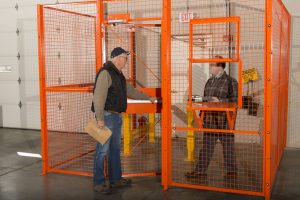 Machine guarding is an essential safety measure that helps protect workers from potential hazards associated with machinery and equipment. In industrial settings, choosing the right
Read More »
Still not sure which guarding system is right for you?