FordLogan Mesh Partitions

140 Years of Wire Mesh Excellence
With a history dating back to 1876 with the conception of Logan Wire, FordLogan has established itself as the undisputed industry standard in wire mesh guarding. The exclusive UNI-MESH™ design features a consistent 1½" diamond mesh shape throughout the entire panel and caging systems, meeting woven wire design specifications where other manufacturers fall short. FordLogan Wire Mesh Partitions ensure that there are no large gaps at the top, bottom, corners, or sides of the panels.
FordLogan Woven Wire Partitions and Cages set the industry standard with their triple-crimped diamond wire mesh and consistent bolt patterns across standard heights, ensuring effortless installation. These cages offer long-lasting protection for both materials and personnel at a cost-effective price, and they are readily available for quick shipment in standard materials. Stocked in 7′, 8′, and 10′ heights, the standard gray material meets various specifications and is frequently specified in architectural drawings.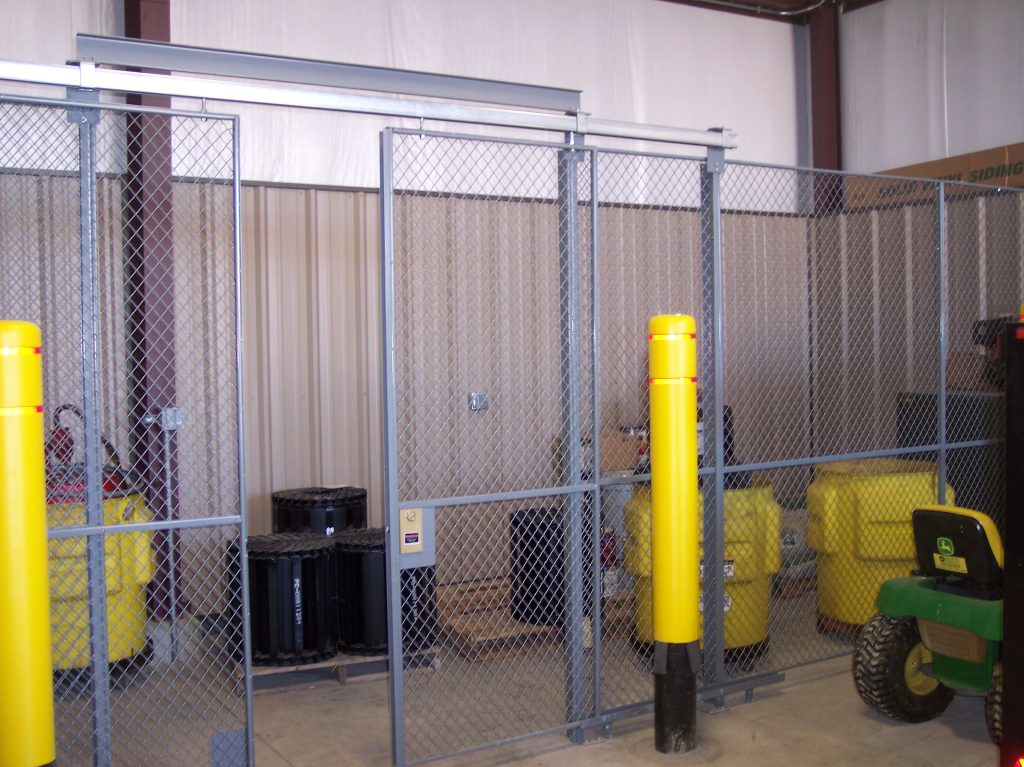 FordLogan Mesh Partition Features
Experience FordLogan Woven Wire Mesh Partitions: the time-honored industry standard for partitioning and guarding. With robust panels, superior construction, and a range of door options, trust FordLogan to provide unmatched reliability and security. Discover the legacy of FordLogan today.
Our unique Colonel Clamp design simplifies installation and provides a faster, more secure panel-to-panel connection
The UNI-MESH™ design creates a consistent finished look on both sides of the cage for enhanced security and a uniform appearance
Panel framing and diamond mesh provide architectural aesthetic appeal, blending functionality with style
Fast delivery to meet your project timelines.
FordLogan Mesh Partition Benefits
Enhance your facility with FordLogan Woven Wire Mesh Partitions, combining aesthetics with functionality. These partitions are designed for easy installation and compliance with architectural specifications, making them a versatile choice for a range of projects.
Designed for Easy Installation
FordLogan Woven Wire Mesh Partitions are engineered for straightforward installation, saving you time and effort on your projects.
Architectural Specification Compliance
These partitions meet Division 10 architectural specifications, ensuring they're a dependable choice for a wide range of projects where adherence to standards is crucial.
Aesthetic Appeal
FordLogan's Woven Wire Mesh Partitions offer an attractive, uniform finish on both sides, making them suitable for various retrofit projects.
FordLogan Mesh Partition Resources & Downloads
FordLogan Mesh Partition Applications
FordLogan Mesh Partition Case Studies
Discover real-world success stories showcasing the effectiveness of FordLogan partitions in a range of industrial settings through our compelling case studies.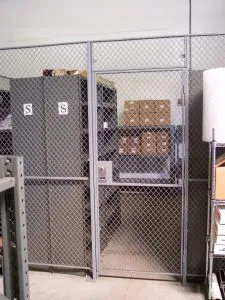 THE SITUATION A nationally recognized hospital in Chicago saved outdated patient information in their "storage area"—also referred to as their basement. With multiple doors leading
Read More »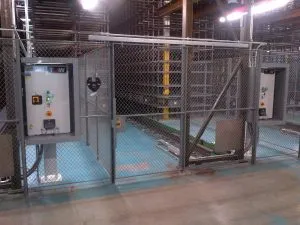 THE CHALLENGE An International leader in Automated Storage and Retrieval Systems (ASRS) needed a woven wire protective guarding technology for a large custom system. The
Read More »
OVERVIEW A local school in Seymour, IN, not too far from the SpaceGuard factory, needed help securing janitorial supplies. They wanted to keep everything in
Read More »
FordLogan Mesh Partition Blogs
Explore our collection of informative blogs covering various topics related to FordLogan partitions, offering valuable insights and tips for optimizing their use in industrial applications.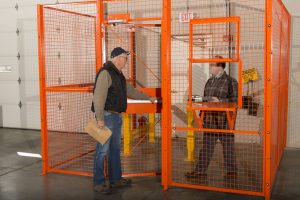 Machine guarding is an essential safety measure that helps protect workers from potential hazards associated with machinery and equipment. In industrial settings, choosing the right
Read More »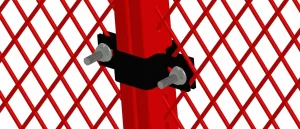 By now, you have probably seen or heard of the FordLogan Colonel Clamp, either online or on social media. And you are asking yourself, what
Read More »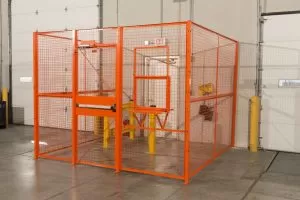 At SpaceGuard Products, we're always focused on the safety of your facility. Our FordLogan and BeastWire Driver Access Cages are a simple solution that allow
Read More »
Still not sure which partition system is right for you?