SpaceGuard Products offers innovative Tenant Storage Solutions tailored for multi-family residential settings, including apartments and condominiums. In these environments where space is at a premium, our versatile partitions and lockers provide secure, organized storage options for tenants and property managers. Transform underutilized spaces into revenue-generating storage areas while ensuring the safety and satisfaction of residents.
Single and Double-Tiered Lockers
Our single-tiered lockers are designed to accommodate a variety of items such as sporting equipment, bicycles, and seasonal decorations, offering tenants convenient storage options. When space is limited, our double-tiered lockers provide efficient storage for multiple tenants.
Spacious Wire Mesh Cages
Ideal for safeguarding larger items, including golf carts, lawn equipment, and more, within residential parking spaces. These flexible cages are also well-suited for shared storage spaces like access-controlled bike rooms.
Architectural Applications
Our wire mesh and expanded metal infill panels offer an aesthetically pleasing yet cost-effective solution for various architectural needs, especially in settings like parking garages.
Optimized Space Utilization
SpaceGuard's Tenant Storage Solutions maximize available storage space, making efficient use of limited residential areas. Property managers can generate additional rental revenue by offering secure storage options.
Versatility
Tailored for both residential and homeowner use, our partitions and lockers secure a wide range of items, from tools and sporting equipment to vehicles like ATVs, boats, and motorcycles.
Customization
All our Tenant Storage Solutions can be customized to meet specific requirements, ensuring they seamlessly integrate into your unique application.
Tenant Storage Product Range
Tenant Storage Case Studies
Explore real-world examples of how SpaceGuard Products has partnered with property managers and homeowners to create efficient and secure tenant storage solutions, enhancing property value and tenant satisfaction.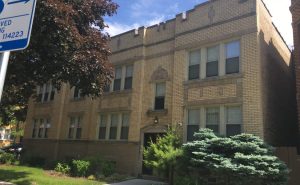 Overview Like most aging buildings in Chicago, the outdated apartments on N. Linder Ave required some attention. Derrick Wlodarz, the owner, knew to remain competitive
Read More »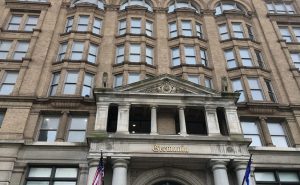 A CLEAR CASE OF OVER-PROMISING AND UNDER-PERFORMING OVERVIEW In downtown Milwaukee, an old 1896 office building nestled along the Milwaukee River that once housed the
Read More »
Stay informed about the latest trends, insights, and best practices in tenant storage through our informative blog articles. Our expertise covers a range of topics, from storage solutions to maximizing rental revenue.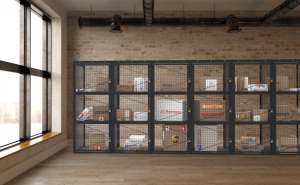 FOR PUBLIC RELEASE Over the past few years, and especially with the impact of the COVID-19 pandemic, eCommerce orders have skyrocketed. For those living in
Read More »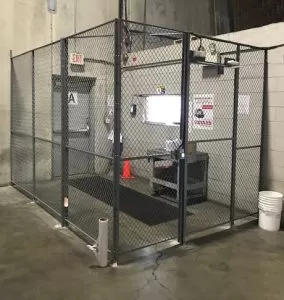 Today's business environment is moving faster than ever. Operational safety and security requirements are constantly evolving and are challenging to sustain. With SpaceGuard Products, you
Read More »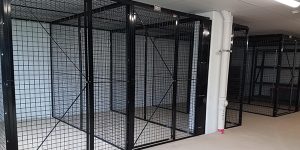 OVERVIEW Why use chicken wire for tenant storage lockers when BeastWire Mesh Tenant Storage Lockers provides a more durable and secure option? BeastWire cages and
Read More »
Need more information? Ready to get started?
Contact us today to see how we can help your project be a success!