When space is limited in your warehouse but you require additional storage, office space, or work areas, a mezzanine (elevated work platform) can be a cost-effective solution by utilizing the existing overhead space, as long as proper guarding is in place.
While traditional handrail systems meeting ANSI MH 28.3 can secure the exposed edge of a mezzanine, they may not prevent items from protruding through the handrail opening. That's where BeastWire™ Mezzanine Railing comes in, effectively preventing projectiles and falling objects from exiting the elevated work platform at the handrail, catwalk, pallet drop area, and stairwell.
BeastWire™ offers a complete handrail system with wire mesh infill panels and an optional kickplate, using standard BeastWire™ components. Our wire mesh panels provide reliable protection, ensuring that no projectiles or objects escape from the elevated work platform, catwalk, stairwell, or pallet drop area.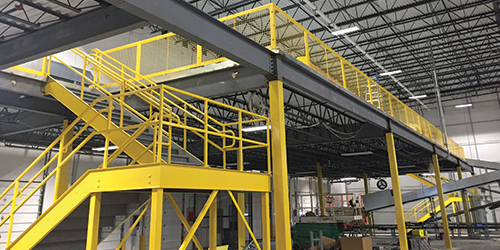 Mezzanine Railing Features
Discover the exceptional features of BeastWire™, delivering superior protection and reliability for your mezzanines and elevated work platforms.
Our handrail system boasts fully framed panels and 2" tube posts and top rails, ensuring exceptional rigidity. It features the heaviest gauge of wire mesh available on the market, guaranteeing robust and long-lasting performance.
Prevent small items from rolling or falling off the mezzanine's edge with 4" kick plates.
Featuring 10- or 6-gauge 2" square wire mesh, it effectively prevents objects from falling through the handrail system.
Mezzanine Railing Benefits
Explore the outstanding features of BeastWire™ Mezzanine Railing, providing robust protection and unrivaled reliability for your elevated work platforms.
ANSI MH 28.3 Compliant
Meets the stringent requirements of ANSI MH 28.3, surpassing traditional handrails in providing superior protection.
Adaptable
Installable both above and below mezzanines, ensuring complete full-height coverage.
Easy Installation
Integrated system eliminates the need for welding, making the system quick and cost-effective to install.
Reliable
Backed by an unrivaled 10-year warranty, you can trust in the reliability and longevity of BeastWire™.
mezzanine railing Resources & Downloads
Mezzanine Railing Case Studies
Gain valuable insights into the real-world applications and success stories of Mezzanine Railing through our curated selection of case studies, showcasing how our innovative solutions have effectively enhanced safety and fall protection in diverse industrial environments.
Explore our collection of informative blogs that delve into various aspects of Mezzanine Railing, providing valuable insights and practical tips for enhancing safety and fall protection in your facility.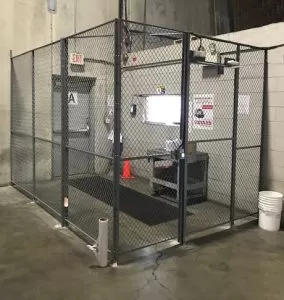 Today's business environment is moving faster than ever. Operational safety and security requirements are constantly evolving and are challenging to sustain. With SpaceGuard Products, you
Read More »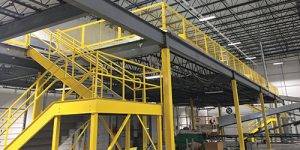 With the price of real estate on the rise, it's essential to use every inch of your business's already acquired space. Whether you have a
Read More »
Need more information? Ready to get started?
Contact us today to see how we can help your project be a success!