FordLogan machine Guarding
Elevate Manufacturing Safety with FordLogan
At SpaceGuard Products, we are proud to offer our cutting-edge FordLogan Machine Guarding solutions designed to ensure the highest level of safety and protection in manufacturing environments. Our FordLogan systems are engineered to safeguard employees, equipment, and processes, providing a robust barrier against potential hazards. With their durable construction, precision engineering, and compliance with industry standards, our FordLogan Machine Guarding solutions are trusted by leading manufacturers worldwide. Discover the unparalleled reliability and peace of mind that comes with FordLogan Machine Guarding, and elevate the safety standards of your operations.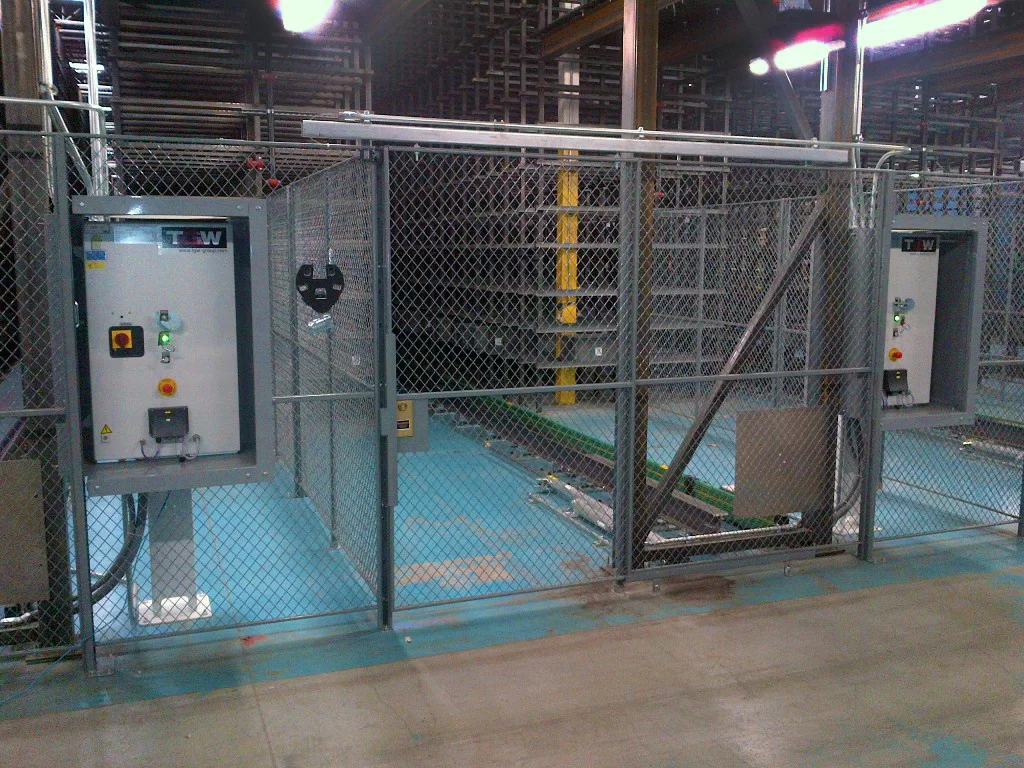 FordLogan Machine Guarding Features
Experience FordLogan Woven Wire Mesh Machine Guarding: the time-honored industry standard for partitioning and guarding. With robust panels, superior construction, and a range of door options, trust FordLogan to provide unmatched reliability and security. Discover the legacy of FordLogan today.
Our unique Colonel Clamp design simplifies installation and provides a faster, more secure panel-to-panel connection.
The UNI-MESH™ design creates a consistent finished look on both sides of the cage for enhanced security and a uniform appearance.
Panel framing and diamond mesh provide architectural aesthetic appeal, blending functionality with style.
Panel framing and diamond mesh provide architectural aesthetic appeal, blending functionality with style.
FordLogan Machine Guarding Benefits
Elevate safety and functionality with FordLogan Machine Guarding, where form meets function. These guards are engineered for simple installation and align with architectural specifications, offering versatility for a wide array of industrial applications.
Designed for Easy Installation
FordLogan Woven Wire Mesh Partitions are engineered for straightforward installation, saving you time and effort on your projects.
Architectural Specification Compliance
These partitions meet Division 10 architectural specifications, ensuring they're a dependable choice for a wide range of projects where adherence to standards is crucial.
Aesthetic Appeal
FordLogan's Woven Wire Mesh Partitions offer an attractive, uniform finish on both sides, making them suitable for various retrofit projects.
FordLogan Machine Guarding Resources & Downloads
FordLogan Machine Guarding Applications
FordLogan Machine Guarding Case Studies
Unlock the potential of FordLogan Machine Guarding with our collection of impactful case studies, showcasing real-world applications and the proven effectiveness of our innovative solutions.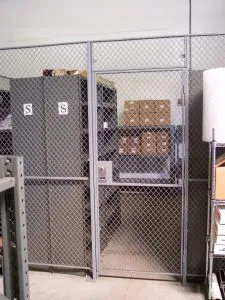 THE SITUATION A nationally recognized hospital in Chicago saved outdated patient information in their "storage area"—also referred to as their basement. With multiple doors leading
Read More »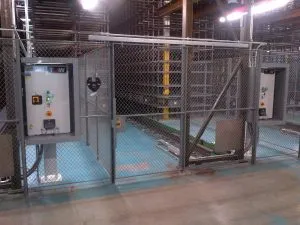 THE CHALLENGE An International leader in Automated Storage and Retrieval Systems (ASRS) needed a woven wire protective guarding technology for a large custom system. The
Read More »
OVERVIEW A local school in Seymour, IN, not too far from the SpaceGuard factory, needed help securing janitorial supplies. They wanted to keep everything in
Read More »
FordLogan Machine Guarding Blogs
Explore our informative and insightful blogs, dedicated to showcasing the latest trends, best practices, and industry insights related to FordLogan Machine Guarding, empowering you with valuable knowledge for a safer and more efficient manufacturing environment.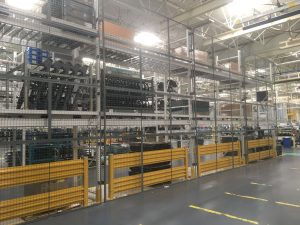 Machine guarding is necessary for any business that utilizes machinery with moving parts, such as manufacturing facilities, industrial plants, warehouses, construction sites, and any other
Read More »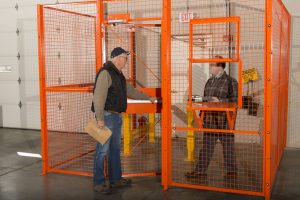 Machine guarding is an essential safety measure that helps protect workers from potential hazards associated with machinery and equipment. In industrial settings, choosing the right
Read More »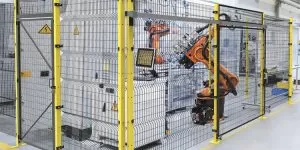 SpaceGuard Products knows the importance of machine guarding to businesses large and small. In this blog, we will explore the importance of machine guarding and
Read More »
Still not sure which guarding system is right for you?