AisleGuard Industrial Guardrail, Bollards & Rack Guards
Effective Separation & Protection
SpaceGuard's AisleGuard safety products go beyond a single solution to proactively prevent accidents in your facility, providing comprehensive protection for your staff, equipment, and materials against forklifts, carts, AGVs, and stackers. AisleGuard Industrial Guardrail creates a continuous protective barrier, while bollards or rack guards ensure safe truck backing at loading docks. Inside the warehouse, they safeguard structural support and offer additional reinforcement for non-main building structures like wire mesh cages and tool cribs.
These versatile solutions, including guardrails, bollards, and rack guards, maintain worker safety, prevent falls, and protect machinery, structures, and utilities from vehicle damage, ensuring peace of mind. Trust AisleGuard to provide utmost protection and peace of mind.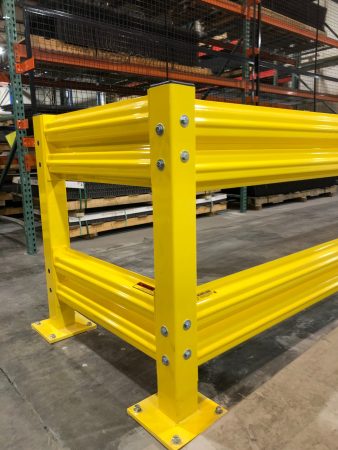 Elevate your facility's safety standards with SpaceGuard's AisleGuard Industrial Guardrail, Bollards, and Rack Guards. These comprehensive safety solutions create a protective shield against potential accidents involving forklifts, carts, AGVs, and stackers, ensuring the well-being of your staff, the integrity of your equipment, and the protection of valuable materials.
Simple Bolt-Through or Drop-in Design
Choose between an easy-to-install bolt-through or drop-in rail design for versatile installation.
Available in Single-, Double-, and Triple-Rail configurations to meet your unique requirements.
Finished in OSHA powder-coated yellow for maximum visibility, ensuring your forklift drivers can't miss it.
Discover how AisleGuard products provide a range of benefits to enhance safety and protect your facility.
Durable
Tested to withstand impacts of over 10,000 lbs at 4 mph, these structural channel rails are more durable than corrugated highway rails.
Easy Installation
Shipped with all necessary hardware, AisleGuard products assemble quickly, saving you time and effort.
Comprehensive Protection
AisleGuard products provide protection for structural platforms, in-plant offices, conveyors, water mains, valuable equipment, and personnel, ensuring the safety of both your assets and staff.
Discover real-world examples of how AisleGuard has enhanced safety and efficiency in various industries through our insightful case studies, showcasing the effectiveness and impact of our aisle protection solutions.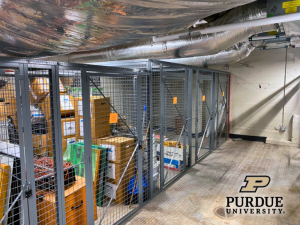 The Situation As the building approached its 100-year anniversary, the Purdue Memorial Union underwent a renovation with the goal of modernizing the space while preserving
Read More »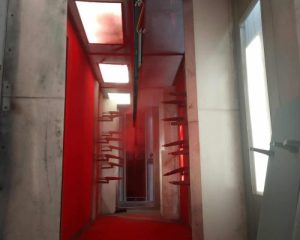 As we continue to grow at SpaceGuard Finishing Solutions, we strive to find new ways to add value to our customers and give back to
Read More »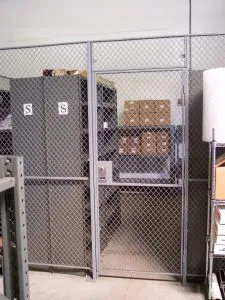 THE SITUATION A nationally recognized hospital in Chicago saved outdated patient information in their "storage area"—also referred to as their basement. With multiple doors leading
Read More »
Stay informed and gain valuable insights with our collection of blogs on AisleGuard, covering topics related to aisle safety, accident prevention, and optimizing warehouse operations.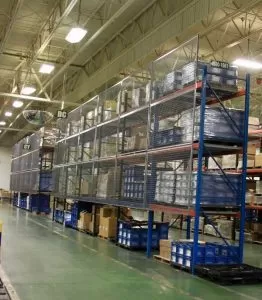 Warehouse safety is paramount for businesses that handle large quantities of inventory on pallet racks. Pallet rack backing is a safety solution that is available
Read More »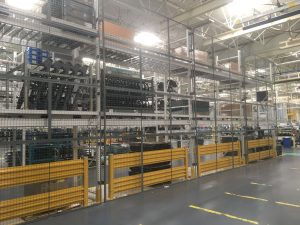 Machine guarding is necessary for any business that utilizes machinery with moving parts, such as manufacturing facilities, industrial plants, warehouses, construction sites, and any other
Read More »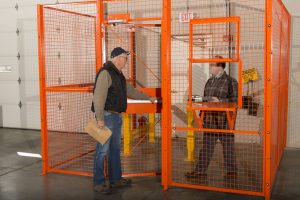 Machine guarding is an essential safety measure that helps protect workers from potential hazards associated with machinery and equipment. In industrial settings, choosing the right
Read More »
Need more information? Ready to get started?
Contact us today to see how we can help your project be a success!