BeastWire™ Pallet Rack Backing, Siding & Doors
Secure Storage and a Safer Facility
Warehouse rack guarding systems are designed to prevent products from falling off a bay of racking and posing a risk to people below. Unlike industrial netting, which aims to catch materials, these systems utilize sturdy steel mesh to prevent sharp or unbalanced loads from slipping through.
Wire mesh rack safety systems can also keep your company NFPA compliant. By attaching steel mesh panels to the inside of back-to-back uprights, the panels maintain an open flue space that enables flames to vent vertically instead of outward. This vertical rise helps to effectively slow down the horizontal spread of fire, while ensuring unobstructed access for sprinklers to reach and extinguish burning materials.
Wire mesh panels and doors can also be configured to fully enclose bays of rack. Pallet rack enclosures provide controlled access to high-value items and effectively secure combustible or hazardous materials.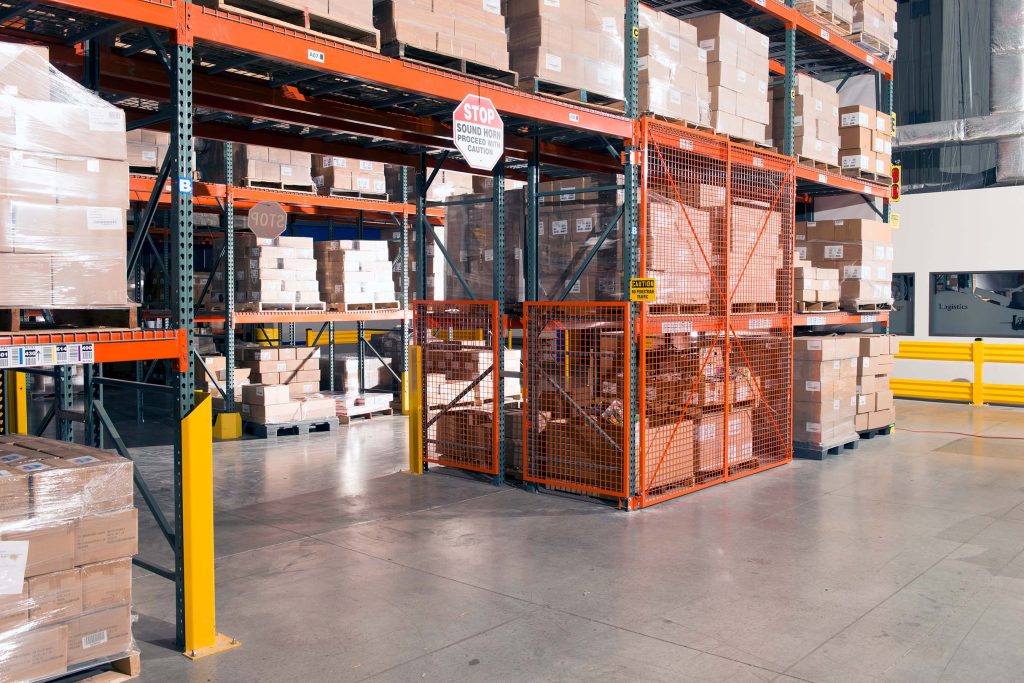 BeastWire™ WAREHOUSE Rack Safety Features
Safeguard your investments with BeastWire™'s pallet rack safety solutions. Our backing, siding, and doors are engineered for both security and convenience.
Streamline installation with a universal panel and connection design, saving you significant time and effort.
Choose from two adjustable bracket options: our patented Grrripper Bracket or Bolt-on brackets, both available with multiple offsets (flush, 1", 3", 4", 5", 6", 8", 10", 12"). Opt for bolt-on brackets to accommodate different rack styles, including structural, slotted, keystone and more.
Patented Grripper Bracket
Experience the easiest bracket on the market to install! Our patented Grrripper Brackets drop and lock securely into teardrop racks, ensuring a rock-solid connection while providing unmatched flexibility in panel placement.
Choose from 10-gauge and 6-gauge 2" welded wire mesh options, framed with heavy-duty cold roll angles for superior strength and durability.
Meet and exceed ANSI MH31.1 standards for steel mesh containment panels in pallet racks, ensuring NFPA 13 compliance in your facility's flue space.
BeastWire™ warehouse Rack Safety Benefits
Discover the remarkable benefits of the BeastWire™ Rack Safety Solutions and ensure optimal efficiency and safety in your facility or warehouse. 
Full Rack Enclosure
With the ability to be used as backing, between continuous bays, and at the end of a row, BeastWire™ Mesh panels can be combined with BeastWire™ doors to create a fully enclosed bay, ensuring restricted access to valuable inventory.
Safe & Rapid Installation
Our patented Grrripper Bracket offers a safer method of attachment for installers working at extended heights and can be installed over 80% faster than other brackets available.
Standards Compliant
The BeastWire™ Mesh Rack Safety System meets ANSI MH31.1-2019 guidelines for strength and durability.
Enhanced Safety
Pallet rack guards provide a solid stop to prevent falling objects, with welded wire mesh design offering superior protection against cutting and damage over alternatives like netting.
Fits Your Bay
Whether extending above the uprights, creating protection above driver tunnels, or enclosing the sides of your rack, we have options designed to fit.
Protects Facility Utilities & Structures
BeastWire™ panels safeguard your facility's utilities and structures when racks are positioned against walls, columns, or workstations. Our system shields utilities from forklift and unit load damage and ensures employee safety by preventing falling objects, creating a secure and productive work environment.
Reliable
Backed by an unrivaled 10-year warranty for added peace of mind.
BeastWire™ Rack Safety Resources & Downloads
BeastWire™ warehouse Rack Safety Case Studies
Discover real-world success stories and practical applications of BeastWire™ Pallet Rack Safety products through our comprehensive case studies, showcasing the effectiveness and benefits of our products in diverse warehouse environments.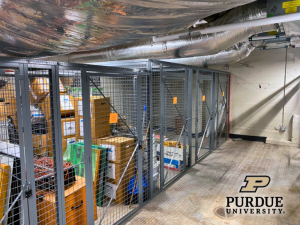 The Situation As the building approached its 100-year anniversary, the Purdue Memorial Union underwent a renovation with the goal of modernizing the space while preserving
Read More »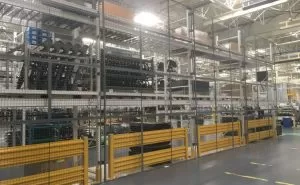 OVERVIEW One US automotive company learned the hard way a cheaper alternative to safety isn't always the best solution. They thought by installing a mesh
Read More »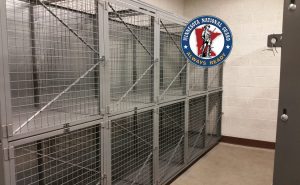 OVERVIEW In 2015, SpaceGuard Products submitted a quote to a dealer for a locker project with the MN National Guard Armory. The project was for
Read More »
BeastWire™ warehouse Rack Safety Blogs
Explore our informative blogs that cover various topics related to BeastWire™ Pallet Rack Safety, providing valuable insights and guidance for enhanced warehouse rack safety.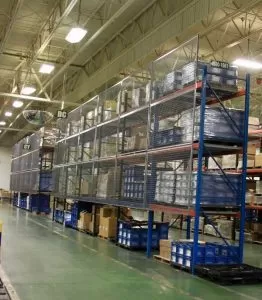 Warehouse safety is paramount for businesses that handle large quantities of inventory on pallet racks. Pallet rack backing is a safety solution that is available
Read More »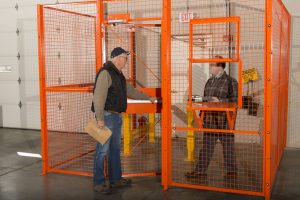 Machine guarding is an essential safety measure that helps protect workers from potential hazards associated with machinery and equipment. In industrial settings, choosing the right
Read More »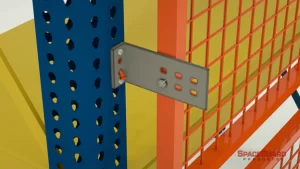 PICTURE THIS… You walk into your warehouse, and it's filled with pallet racks that go from floor to ceiling – from the front wall to
Read More »
BeastWire™ warehouse Rack Safety Videos
Need more information? Ready to get started?
Contact us today to see how we can help your project be a success!